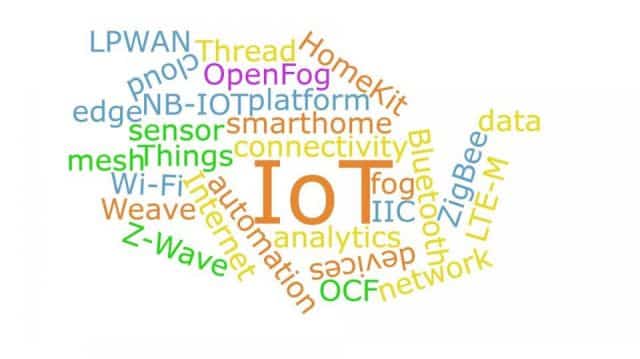 Welcome to 2017! At the beginning of this new year, it seems to be a perfect timing for analysts to release some fresh forecasts. With the results of numerous IoT application trials done in 2016, it's widely expected that real IoT implementations can go live and realize benefits like increase in productivity and customer satisfaction this year. Although 2017 is another year of growth for IoT, there's no need to be surprised at seeing expansion and contraction of IoT happening at the same time in this year. Here are several important points for you to bear in mind before drafting your plan for 2017:
How can contraction not contradict with such a year of growth for IoT?
This may sound confusing when you first hear this argument. The truth is, there were too many IoT platforms and hardware providers competing for a larger share of the market. These vendors introduced their own solutions one after another in the hope of securing a preeminent position in this undominated yet profitable market. Nevertheless, interoperability became a serious problem. 2017 may see a significant drop in the number of vendors due to a lack of competitiveness of the new and small businesses without differentiated and valuable solutions. The merger of OIC and the Allseen Alliance into the Open Connectivity Foundation marked the determination of industry leaders to combine varied standards and ideas into one best practice, which can clear the obstacles on the road of IoT developments.
Will smart cities take the lead?
People are becoming more familiar with the concept of "smart city," whose related applications might see tremendous growth in 2017. These solutions include a safer neighborhood formed by smart lighting, extra convenience added by smarter transportation and parking systems, and cost savings realized with the help of smart meters and on-demand trash pickup.
Is a better network system the precondition for growth in smart home applications?
The first issue is about the infrastructure. As people are using more home appliances that can connect with each other, they find out that the bandwidth can't keep up with their wants. The needs for enhancing their existing networking system are forecast to translate into expenditure on IoT.

Secondly, the wide range of products and applications caused trouble to consumers. It was expected that better solution packages in which various technologies work perfectly together would hit the market.
After reading some trends on IoT in the coming year, what's your opinion on the development of IoT in 2017? You're more than welcomed to leave your comments below. I hope that you'll have an exciting year!
References
1. Mike Krell (Jan 3rd, 2017). "Internet Of Things (IoT) Outlook For 2017." Forbes. Retrieved from http://www.forbes.com/sites/moorinsights/2017/01/03/internet-of-things-iot-outlook-for-2017/#61b930f72f9e