Decanter AI
AI/ML Platform
100+ world-class machine learning techniques and algorithms to awaken value in enterprise data.
Speak with Expert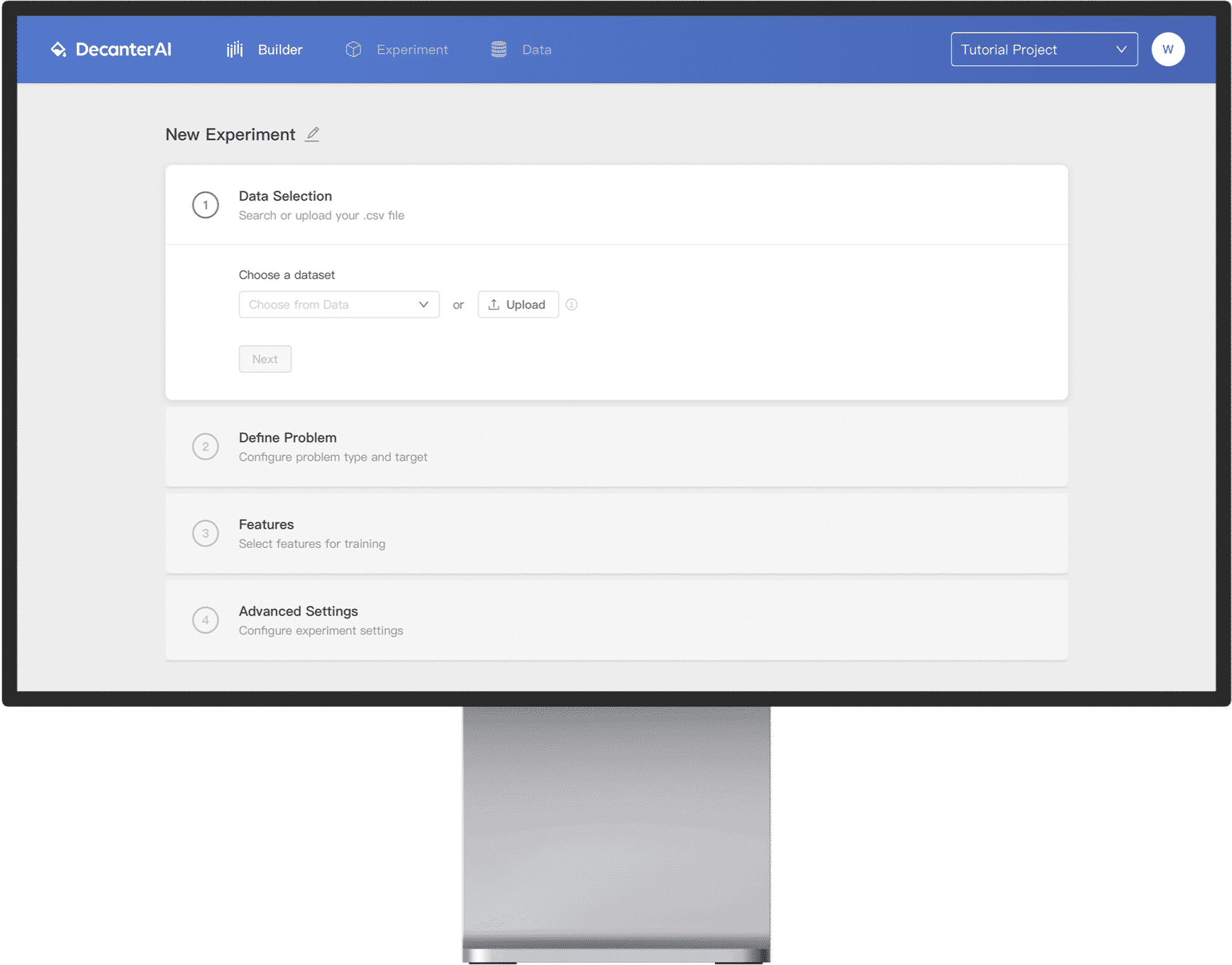 Decanter AI empowers data scientists and business analysts with world-class machine learning technologies through an intuitive visual interface, allowing enterprises to solve business challenges using an AI-driven approach by rapidly building highly accurate predictive models.
Lightweight, powerful machine learning delivered.
Decanter AI converts enterprise data into deployment-ready models
Speak with Expert

Low Threshold
Easy-to-Use AI
Decanter AI is designed to be intuitive for all of our users, from business analysts to data scientists.

Lightweight
Quick & Seamless Integration
Decanter AI can be quickly integrated with business processes using our lightweight deployment methods.

Flexible
Accurate & Stable Results
Tested across different industries and scenarios, Decanter AI maintains accurate and stable prediction results.
Empowering, enabling, and creating new possibilities.
Decanter AI, Made for Every Role.
Speak with Expert

Business Analyst
Decanter AI enables business analysts to better solve existing business challenges by combining business and domain acumen with AI.
Data Scientists
Decanter AI empowers data scientists by increasing their productivity and automating mundane and time-consuming tasks.

Business Unit
With the increasing demand for machine learning models, business units can use Decanter AI to solve simple and urgent problems.
Speak with Expert
Retail Services
Sales Forecasting
Inventory Optimization
Smart Bundling
Store Address Picker
Manufacturing
Supply Chain Demand Forecasting
Machine Anomaly Detection
Failure Causation Analysis
Predictive Maintenance
Marketing / Advertising
Customer Segmentation
CLV Prediction
Customer Repurchase Prediction
Digital Ads Performance Forecast
Telecom
Predictive CRM
Integrated Marketing
Wireless Churn Prediction
Finance / Banking
Anomaly Detection
Default Risk Management
Application Screening
Government
House Price Prediction
Traffic Volume Forecast
Utility Usage Forecast