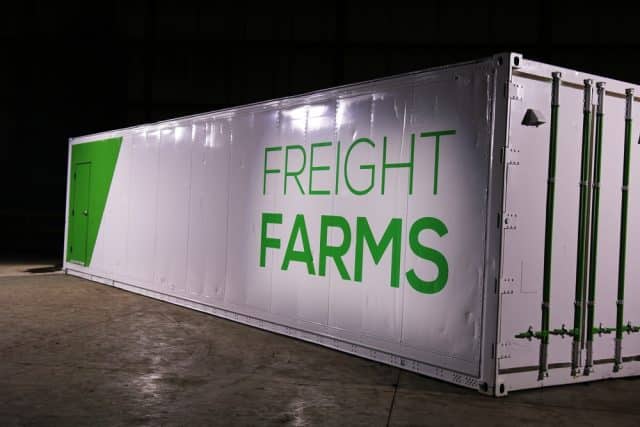 Freight Farms, best known for inventing the "shipping container farms", is aiming to further simplify the farming process.
With a vision to minimize the time required only to necessary actions, Freight Farms' next goal is to simplify the farming process to planting, monitoring and harvesting. Farmers can order supplies directly from Freight Farms. Then, the system will automatically monitor and control the amount of nutrients used, since it knows exactly how the plants are growing. At the end, farmers receive notifications when the produce is ready to be harvested and will be able to have a real-time look into different areas within the shipping container farm through cameras.
According to Caroline Katsiroubas, Freight Farms' Community Manager, they notice that consumers these days would like to be able to manage their devices and services remotely through a smartphone. Therefore, connectivity will be the key to a successful product.
References
Chase Martin, "IoT Brings Year-Round Farming into Shipping Containers," MediaPost, September 8, 2016.
Chase Martin, "Marketing of Shipping Container Farms Leaves Internet of Things Behind the Scenes," MediaPost, September 19, 2016.
Featured image: http://www.freightfarms.com/new-gallery/