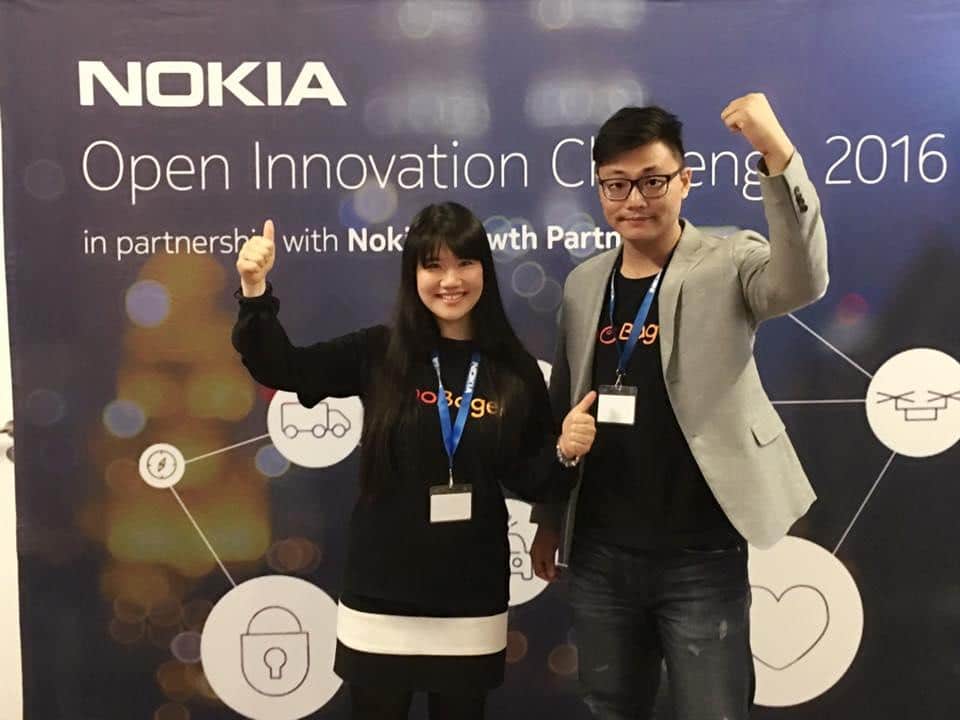 MoBagel Dazzles Nokia with 90% Prediction Accuracy
MOUNTAIN VIEW, CALIFORNIA — Nokia Open Innovation Challenge 2016 ended on October 21st in Paris. The top 3 winning teams were CUJO, iSono Health and Silicon Valley-based AI startup MoBagel. Following its recent MoBacooperation with SoftBank, this triumph marked MoBagel's latest achievement with another crucial new partner, Nokia.
Nokia Open Innovation Challenge 2016 was a call for innovation in the Internet of Things (IoT), specifically in the fields of connected automotive, public safety, security, Industry 4.0, digital health, utilities and smart cities. After two rounds of extensive evaluation, 12 IoT startups were selected among 400 entries to participate in a two-day workshop with Nokia's mentors and visionary leaders, followed by a pitching competition and award ceremony.
At Nokia Open Innovation Challenge 2016, MoBagel showcased the potential of its Decanter™ engine with applications across different fields of IoT. MoBagel's Decanter™ engine is the first AI engine that is designed specifically to cater to the growing needs of IoT and Big Data. Typically, data scientists are required to generate insights from complicated, interconnected IoT data. Decanter™ automates the entire machine learning process and brings actionable insights directly to its users with over 90% prediction accuracy. One of MoBagel's successful examples is using Decanter™ to generate automatic campaigns for a self-service chain business. With Decanter™, the business saw a monthly revenue increase over USD $1M, and a revenue increase of 3-15% per store.
Arranged in partnership with venture firm Nokia Growth Partners (NGP), Nokia Open Innovation Challenge 2016 provided finalists with investment opportunities from NGP's USD $350M IoT fund and other venture firms, access to the internal and global market of Nokia, and technology boosts by entering the Nokia Innovation Accelerator Program. The top 3 winners were additionally awarded a €100,000 incubation prize.
2016 has been a successful year for MoBagel. With clients and partners such as Advantech, Panasonic, Philips, 500 Startups, and SoftBank Innovation Program, MoBagel has been able to collect data and continually refine its Decanter™ engine for faster and more accurate prediction. Winning the Nokia Open Innovation Challenge 2016 secured MoBagel's key partners and opened up growth opportunities in the European market.
Download the PDF version here.