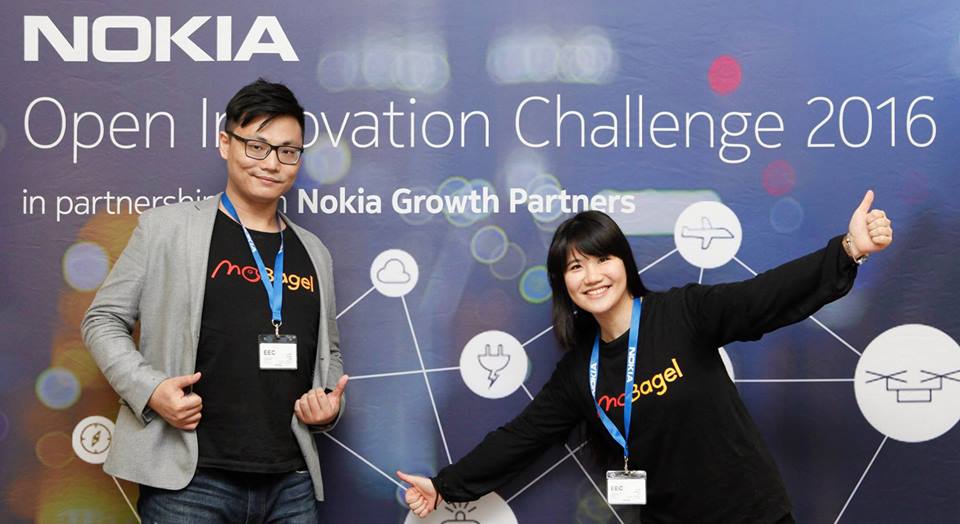 What a difference 3 days can make !? 
As one of the top 3 finalists, we got to work directly with Nokia – not something a startup encounters on a regular basis! With Nokia's support, MoBagel now can demonstrate its solution to a wider range of industries, applications and enterprises, which will help validate and improve our product prior to launching. As MoBagel looks to expand into the European market, Nokia is there to support a long-term relationship – a win-win situation for all parties.
The Open Innovation Challenge is a great example of how startups can successfully work with large corporations. In fact, it proved that if a company has a great vision of how innovation can be achieved, then company size doesn't play a role. During the 3 days we presented our vision and ideas to various departments of participating companies to spark a collaboration match. If one of the departments was keen to collaborate, then there was a good chance that the parent company would follow suit.
At present, we're working on a pilot project that integrates our AI solution with Nokia's platform. This is an important milestone because by adding MoBagel's predictive capabilities to Nokia's existing horizontal services, users now have instant access to build predictive models without having to switch to another platform. Furthermore, end users can enjoy these predictive capabilities without having to write a single line of code thanks to the powerful automated machine learning powered by MoBagel's AI technology. By helping Nokia create more value out of its existing services, MoBagel's AI solution also becomes smarter as it processes more data across industries and applications.
References:  Joyce Hung – https://blog.networks.nokia.com/mobile-networks/2017/08/24/startup-mobagel-gives-inside-scoop-working-nokia/?utm_source=blog&utm_medium=linkedin&utm_content=hootsuite&utm_source=blog&utm_medium=facebook&utm_content=hootsuite